Client Profile
Name: Posh Posy
Industry: Events
Location: Ocean Isle Beach, NC
Scope: Website, Marketing, and SEO
Project Duration: 3 months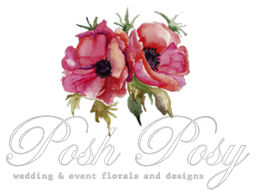 Awesome Website Guy's Approach for Event Clients
Business Assessment and Project Scope
Before we began, AWG ensured that our agency aligned with this client's KPIs and objectives. Through discovery calls and ongoing conversations, we fleshed out a clear scope for our client's project. Since Posh Posy had an existing site, we evaluated their current site, where we determined that a complete revamp would be the best option for this client. 
Website Design and Functionality
Within the first few weeks, Awesome Website Guys created design mockups for our client. This is an essential step to set the tone for the rest of the project. Based on our client's feedback, our WordPress experts then built a personalized website with high quality text, images, and site layouts. This website featured a modern, professional design to help enhance and promote our client's event planning business in Ocean Isle Beach, NC. Once the brand's event website design was established, AWG implemented key elements to ensure the site was functional and relevant, such as an about page, services page, testimonials, FAQ, gallery, meet the team, and schedule a consultation form.
SEO
Awesome Website Guys created a strategy for search engine optimization that helps local residents in their community discover Posh Posy's site via search engines and social media platforms. Our approach included writing up-to-date content, making technical site updates, and generating new backlinks. This process will help drive site traffic and promote Posh Posy in the Ocean Isle Beach and surrounding communities of NC.
Project Results
Awesome Website Guys recently launched a new WordPress site for Posh Posy, a North Carolina wedding and event planner business. This site is mobile-friendly, modern, and user-friendly to ensure that it can be easily accessed and viewed on any device. Our client's site is also optimized for SEO, which will help our client's site gain even more traffic and rank higher for local SEO in their community.
Team Deliverables
Created modern event website

Optimized website for SEO and promoting wedding and event planning business

Submitted site and sitemaps to Google for ease of indexing

Integrated social media channels on site to help grow site's branding and inbound links
Why the Posh Posy Site Is Successful
As the top CMS (content management system) in the world, WordPress was a great choice for our client. Posh Posy's WordPress site is search engine friendly, which will help drive site traffic and promote their event business in the local community. Our client's site is also fully customized, so their business has a competitive advantage in their local community. Since their site is on WordPress, our client can easily manage, update, and edit their site. These factors help create a sustainable site that can grow with our client. Indeed, this will help them continue to be successful.