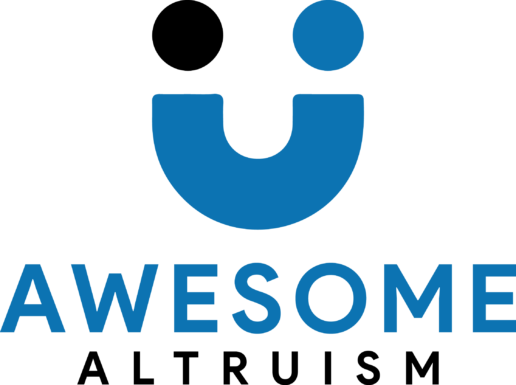 Our February innovation is called Awesome Altruism. It's our set of initiatives to bring about social good through our work.
Thanks to you, we're one step closer to planting a million trees. The way we see it, a tree is never just a tree. Planting trees is about building up communities, protecting our planet, and paving the way to a better future.
Planting a tree represents the start of something great. That's why we're rooting all of our work and all of our business interactions into doing good for our planet.
Here's how our Awesome Altruism division works:
We plant a tree for every invoice we send.
We plant a tree for every website visit we track.
We plant 10 trees every time we launch a website.
We donate to every new client partner's favorite charity at project kick-off.
We participate in local community events, including cleanup days.
We actively participate in the Diversity Initiative.
We work with one new "for impact" organization at cost every month.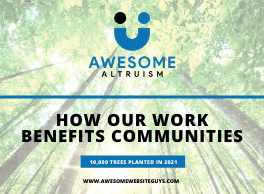 10,000 Trees Planted So Far!
We'd like to thank you for everything you do for and with us as an organization. We wouldn't be able to make a difference without your partnership.
Moving forward, keep checking back in on how we're doing with our initiatives. We'd even love to hear what your organization is doing as well!
Stay kind. Stay loving. Stay awesome.